How to build strong business relationships, virtually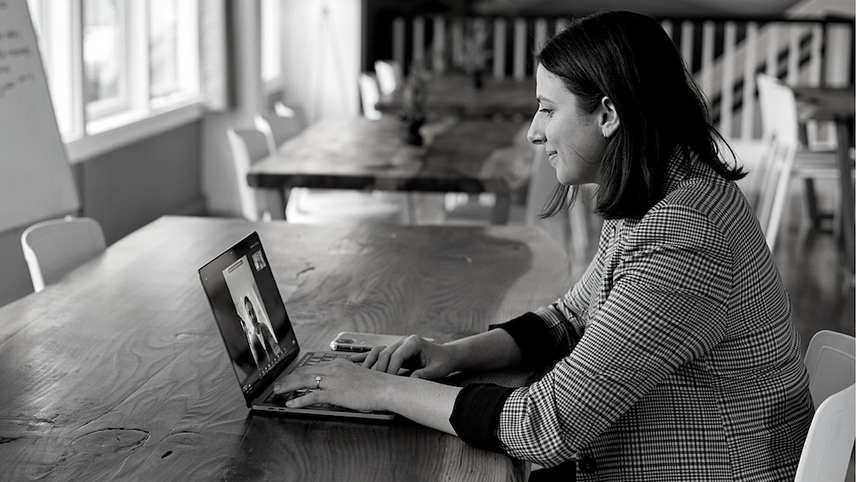 The people you work alongside are one of the most, if not the most, important aspects of your job. Having a solid social support system in any scenario improves wellbeing, work included. According to Gallup — employees are more engaged and produce better work if they have an office best friend.
Meeting that office best friend is much more challenging without everyday, mundane interactions. Most of us are accustomed to in-person interactions with coworkers, and building work relationships through a screen can feel off-putting. And for those of us who were onboarded during the pandemic, we've had to meet our peers for the first time via computer screens and instant messages.
It's hard to bring your entire self to work, and it's even harder to bring your whole self to the fifth video conference you've had today. To usher in a new way of working, we must learn how to strengthen unity, empathy, camaraderie, and diversity in a distributed or hybrid workforce. That begins with building better relationships.
1. Build better relationships by creating a user guide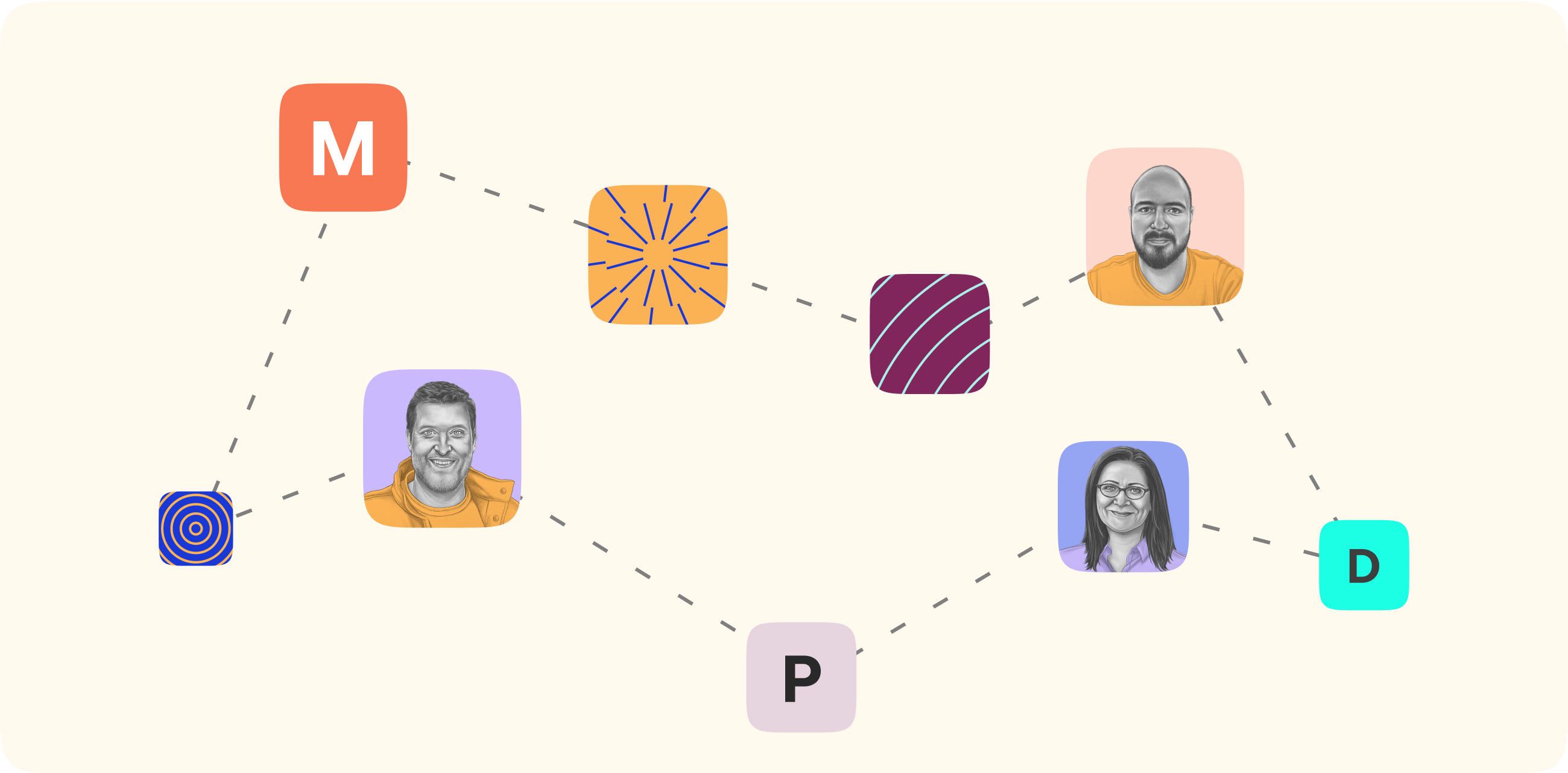 Here at Qatalog, we've adopted a user guide template that team members fill out and post to their employee profiles. These user guides cover questions like:
How would you describe your working style?
How do you like to give feedback?
How do you like to get feedback?
What actions from others make you feel most valued?
How do you respond when work gets stressful?
Outside of work, what is most important to you?
I get it, another get-to-know-you task that doesn't seem to lead anywhere. How is that the key to building better relationships?
Accessibility plays a huge role in having a sense of belonging at work. With a work hub, employee profiles are entirely public to everyone in the organization. Filling out a user guide isn't just useful for your specific team; it gives everyone a chance to get to know you.
2. Become an active participant
Traditionally, some of the best interactions in a physical space come from team discussions in meetings and lively, organic conversation in the workplace. Much of that conversation, brainstorming, and impromptu connection gets lost with the move to remote work.
It doesn't have to be this way, though.
Here's how you can encourage everyone to be an active participant in company matters:
Consider brainstorming exercises to spark interesting conversations and allow employees time to catch up and actively participate on calls.

If you oversee a specific department or organization within your company, set aside specific hours in which employees can hop on and chat with you about work problems or about life.

When sharing updates or posting about goal progress, include prompts for questions or random fun facts.
3. Put empathy first
Empathy should live at the core of your employee experience. The people we work with are people after all, not just robots who routinely produce work out of thin air.
There's been a lot of talk about employee experience in the working world lately involving what we should subtract from our workdays — including societal and political discussions.
Here's the thing, empathy means treating your coworkers as humans first, workers second. And yes, this benefits company retention and productivity, but it also makes work a better place. Encouraging employees to bring their whole selves to work in a top-down manner, meaning exuding that in your own behavior, is an excellent place to start.
4. Be reliable
With face-to-face interactions dissipating, building work relationships virtually depends heavily on your reliability. When you plan meetings with teammates, be timely and have an agenda prepared. Running behind? Communicate and send a quick message that gives them a heads up.
If your work involves meeting deadlines (which it likely does), have a plan to meet them. Set the same tone for your team.
Think about what a reliable leader means to you, and then portray those characteristics for your team.
5. Stay connected
t's easy to have a clock-in, clock-out mentality. Despite that many folks aren't in the office, it's just as essential to build work relationships virtually while in an office environment.
Here are a few tips for staying connected virtually:
Follow what your peers are sharing on LinkedIn. Engage with them.
Check-in with your manager to make sure he or she knows how your projects are going.
Participate in at least one activity each day that will help nurture your relationships with others.
Virtual relationships are the way forward
A recent Time article pointed out that as our work culture changes, we have the power to reinvent working practices that no longer suit our needs. We're more focused on what we spend our time doing as the world reopens — and many of us have realized that our jobs aren't suited for us anymore.
The demands and expectations of the workplace have changed: and that includes our social interactions. And as we discuss other significant implications of widespread remote work on society, we have to remember that people are still people — and staying connected is essential. We might even be more accepting toward virtual social interaction now that it isn't just a solution to a crisis; it's the way forward.