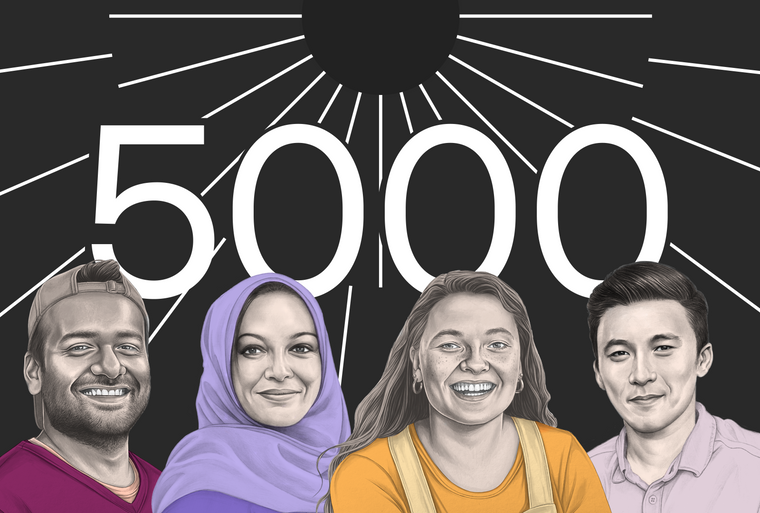 More posts
Qatalog has launched the world's first AI powered software builder with the release of Qatalog 2.0, as it sets out to democratize access to custom software.
Qatalog and GitLab study reveals a pervasive culture of digital presenteeism that makes asynchronous work almost impossible.
We published a survey of 2,000 knowledge workers which uncovers a crisis of trust within the modern workplace.
Qatalog lands 5,000 customers, announces streak of product launches
Customer growth accelerates at Qatalog, as 5,000 businesses use the work hub to coordinate teamwork and scale operations as flexible work goes mainstream

Qatalog launches Tasks to power project management, Company section to give users a single source of truth for must-reads

Qatalog rolls out new capabilities for Workflows, Goals and Projects to simplify collaboration between teams and between businesses

New integrations with GitHub, Notion and Slack go live to boost visibility on work happening
London, December 10, 2021 — Digital work hub Qatalog today announces that it now powers 5,000 businesses globally, alongside a streak of product launches that bring deeper functionality to its platform. 
As flexible work goes mainstream and companies rush to adopt a dizzying array of productivity tools, demand has spiked for a central work hub where teams can navigate the entire virtual workspace in a few clicks and coordinate work in one central place. Just a few months since launch, Qatalog is already powering operations for a wide range of tech-forward businesses, from SaaS and fintech companies through to education and talent platforms. Now, the fast-moving startup is expanding its work hub with the launch of Tasks and Company section, as well as deeper functionality for Workflows, Goals and Projects.
"People working across disparate locations, workstreams and tools are having a hard time making sense out of what's happening at work. This was an acute pain point pre-pandemic when we started working on Qatalog; and now as flexible work goes mainstream, it's even more obvious that businesses desperately need a solution." Tariq Rauf, Founder and CEO of Qatalog, commented. "In the new world of work, businesses want a central, trusted place that makes their teamwork structured, visible and efficient. Our work hub already delivers this, and the products coming online today help our users save even more time and boost team output even further, without the chaos and confusion."
Qatalog launches Tasks and Company to bring project management and must-reads into the work hub
Qatalog's users—from operations leaders and product managers, through to executives and HR teams—are already using Qatalog as a central place to coordinate goals, projects, teams, and more. With the launch of Tasks, teams can now collaborate on project execution by creating tasks to be done, assigning specific owners for each task, and tracking their status. 
Additionally, Qatalog is launching Company section, an intranet space within Qatalog. Here, users can access company policies (e.g. vacation policies), must-reads (e.g. company values) and leadership communications (e.g. executive hire announcements), all within one work hub.
Kent Smith, Operations Team Lead at Threekit, commented: "Qatalog is a single source of truth for content documentation and a way to create business rules. This makes it easier for organizations, in our case the sales team, to get the information they need so they can spend more time selling and less time searching for information."
Qatalog rolls out new features for Workflows, Goals and Projects to simplify teamwork
Qatalog users can now share Workflows with external partners to better automate routine work with contractors, freelancers, agencies and other teams outside of Qatalog. For example, design operations leads can use this to streamline the production of new marketing collateral with an agency, or people operations managers can use it to build repeatable processes for onboarding new joiners. 
"Qatalog automates routine processes not only within organizations, but also between businesses," Tariq Rauf comments. "This is a big deal for our customers because it saves time and minimizes friction between teams."
Richer capabilities are also going live for Goals and Projects to give users an easy way to coordinate teamwork in a central place. Teams can now quickly visualize progress on goals, divide projects up into phases and use threads to make decisions and request feedback. Rather than having conversations spread across emails, goals tracked manually in spreadsheets, or files scattered across various tools, customers are relying on Qatalog to simplify work and bring it all into one trusted place. 
Commenting on how Qatalog structures information about work in a consistently accessible way, Logan Deyo, Founder of byDesign, said: "With other tools it's like throwing paint on a canvas and it ends up differently each time, but with Qatalog anybody can throw paint on canvas and it'll end up the exact same picture, every single time."
Qatalog rolls out integrations with GitHub, Notion and Slack
New integrations with GitHub, Notion and Slack give Qatalog users visibility into work happening across disparate teams, tools and projects. This knits work that's happening across different tools into one central place so, from within one work hub, engineering managers can quickly get context on pull requests on GitHub or product leaders can check on feedback from customer calls on Notion.
About Qatalog
Qatalog is a work hub that gives people a radically simpler way to coordinate work across teams and get context on what's happening. Thousands of businesses around the world use it as the central place to manage knowledge and collaborate together. By bringing structure, access and efficiency to teamwork, Qatalog makes it easier for businesses to scale their operations. Backed by Atomico, Salesforce Ventures and Mosaic, Qatalog was founded in 2019; its mission is to unlock the collective potential of teams.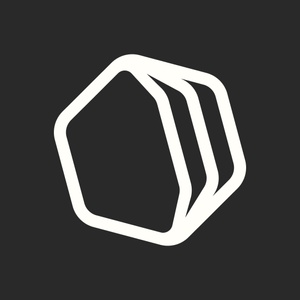 WRITTEN BY
Contributor
Qatalog is the world's first Intelligent Work Hub. Our mission is to allow every business to work the way it wants, with bespoke software that centralizes people, processes and knowledge. It's structured and seamlessly connected, meaning work becomes visible, processes are automated, and collaboration is supercharged. Made-to-measure and built to last, it adapts to the changing needs of the business. Founded in 2019, Qatalog has raised $18.5m in venture funding from backers including Atomico, Mosaic, and Salesforce Ventures.